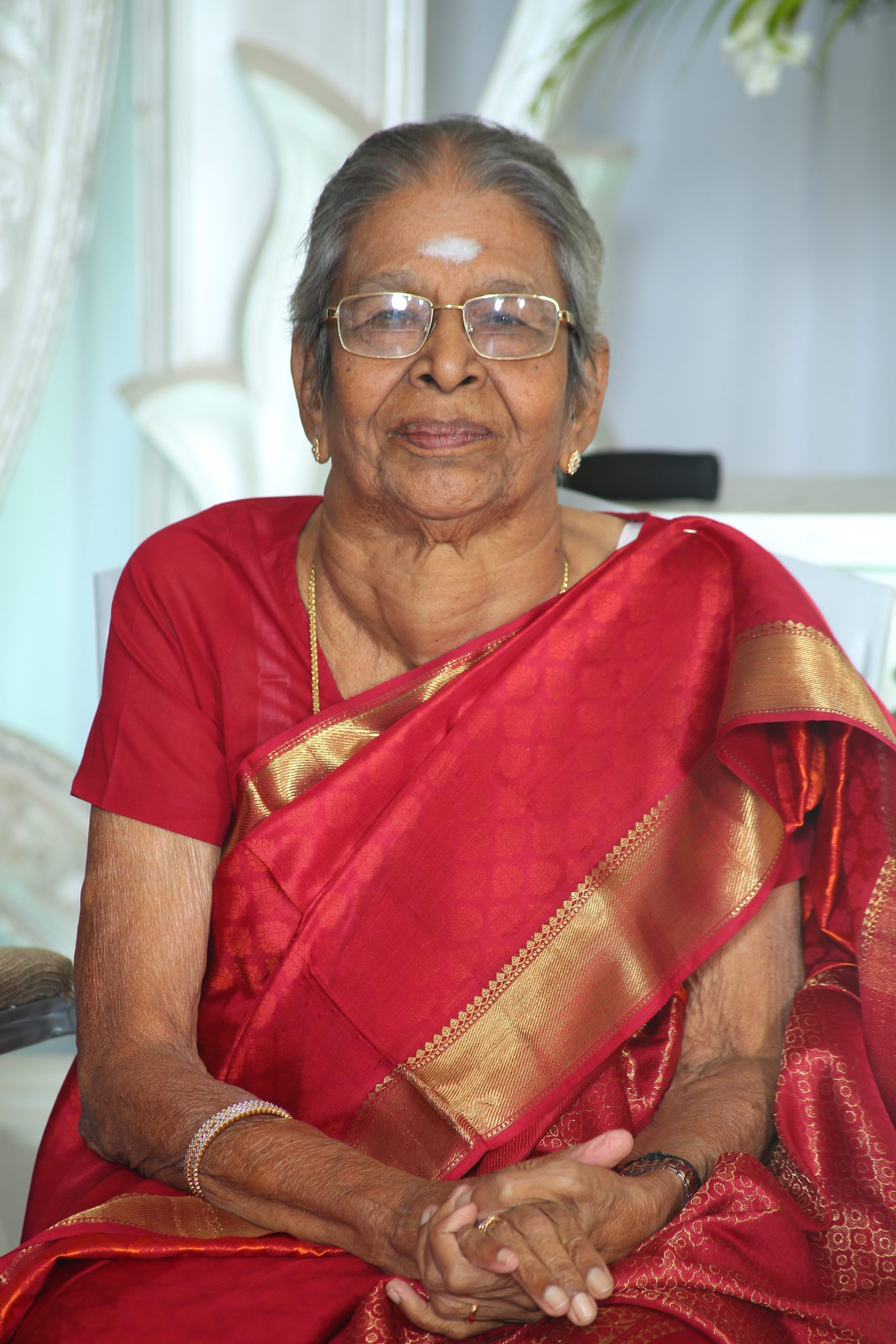 Dr. Mrs. Umayal Ramanathan
Dr. Umayal Ramanathan, the daughter of Dr. Alagappa Chettiar became the Secretary of the Dr. Alagappa Chettiar Educational Trust following the demise of her father in 1957. This was a challenging task that she performed admirably as she had to manage and administer all the colleges with diverse faculty and students.
During this period she celebrated the Silver Jubilee of the colleges in the presence of Prime Minister of India Smt. Indira Gandhi who made her maiden visit to the region. By donating 450 acres of land with functioning schools and colleges to the Tamil Nadu Government, during the regime of Chief Minister MG. Ramachandran, she was instrumental to found Alagappa University in 1985 fulfilling the dream of her father.
Dr. Umayal Ramanathan has embellished the value of social service and has passionately pursued it ever since. Her mission has clearly been to continue and pave the path to enhance education from primary schooling for children all way up to professional technical education. She expanded the educational opportunities for children by founding, play schools, primary and higher secondary schools in Karaikudi and in Chennai. She established a Women's College in Karaikudi in 2005 to empower women in this rural conservative region by offering academic programs and vocational training to enable them to advance their careers and enhance the quality of life for themselves and their families.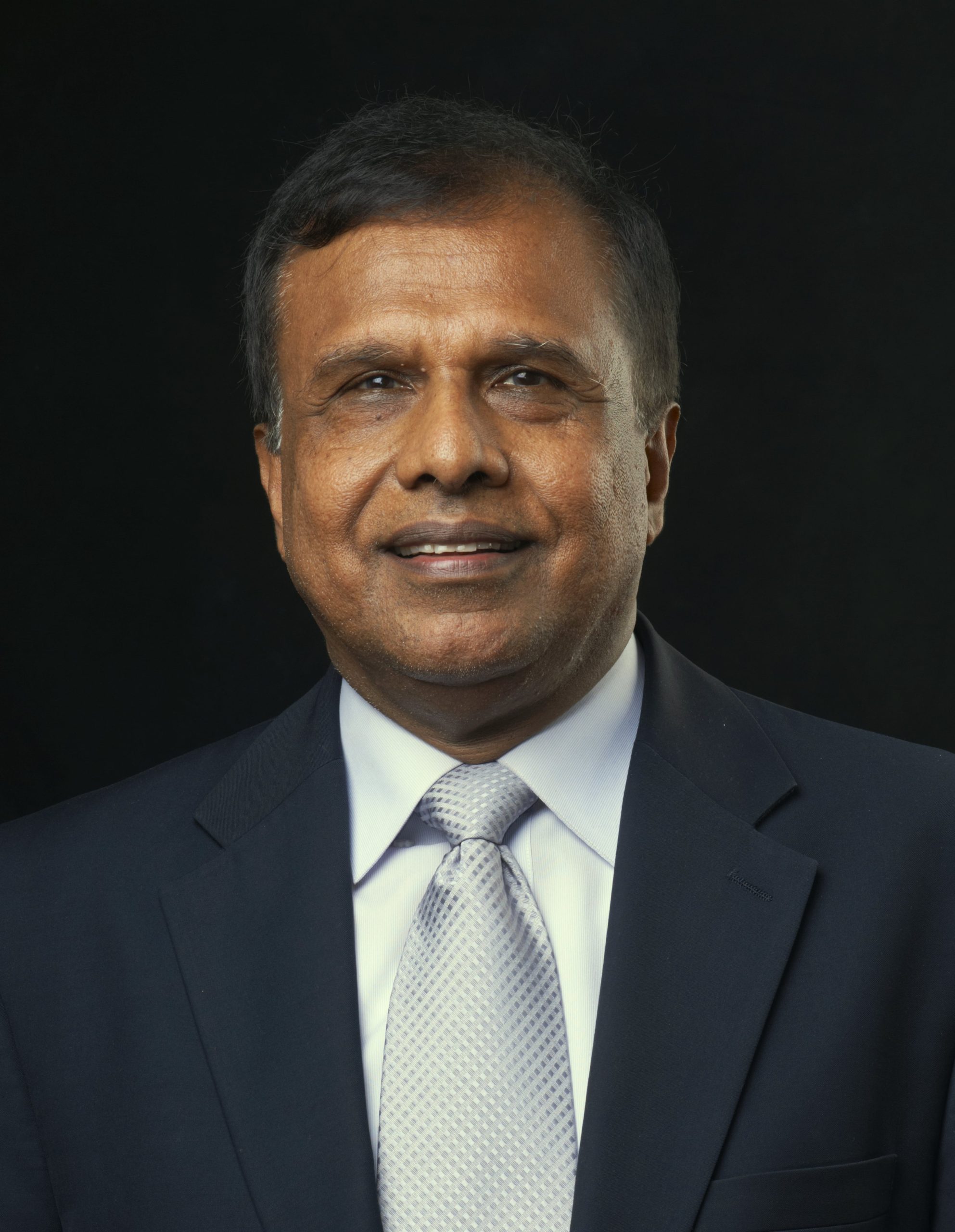 Dr. R.Vairavan, the son of Mrs. Umayal Ramanathan, was born in April 1948 in Chennai. He had his early education at Lawrence School, Lovedale and studied Chemical Engineering at Alagappa College of Technology in Madras. He went to the United States of America to pursue his post graduate studies, obtaining his Master's degree in Biomedical Engineering at Washington University and later a Master's Degree in Business Administration, specializing in Pharmaceutical Marketing.
He worked with the multinational company Hoechst AG of Germany in various executive positions in research, product development and manufacturing, sales, marketing and management in Germany, Singapore and the United States, over a period of almost 25 years. In 1998, he founded Caldon Biotech in California, a company engaged in the manufacturing and distribution of clinical diagnostic reagents and instrumentation.
He is also a co-founder of AutoGenomics Inc., a company engaged in the development of a new emerging technology of biochips. Using this state-of-the-art technology, doctors will soon be able to diagnose patients based on their genetic makeup and provide personalized medicine to treat their illness.
Dr. R.Vairavan has been actively involved to enhance the quality of education and the infrastructure of the schools, both in Chennai and Karaikudi. He was instrumental in establishing the following institutions:
Alagappa Institute of Information Technology, Chennai – 1999
Alagappa Foundation Inc. California, USA – 2001
Alagappa Performing Arts Academy, Dance Program – 2005
Alagappa Performing Arts Academy, Music Program – 2008
Alagappa Performing Arts Academy, Vaasthu Science- 2012
Alagappa Academy (CBSE Program), Karaikudi – 2014
Alagappa Girls School, Karaikudi – 2015
Alagappa College of Nursing, Karaikudi- 2020
Dr. R.Vairavan has formed an organization in the United States named Alagappa Foundation Inc. The objective of this foundation is to form a worldwide organization of the alumni of the various Alagappa Colleges and schools in Chennai & Karaikudi and establish synergies to support the various Alagappa institutions through financial and technological support.
It is his firm conviction to set up an industry in the area of biotechnology and follow the footsteps of his grandfather, Dr. Alagappa Chettiar to further the cause of education and establish a Medical College in Karaikudi and at the same time integrate industry with the institutions to come up with innovative research and Academics programs to bring fame not only to the Alagappa institutions but also to the state of Tamil Nadu and India.
Ms. Devi Alamelu Vairavan
Ms. Devi Alamelu Vairavan is a practicing attorney in New York, USA. She schooled mostly in the US but spent a year at the St. Hilda's convent in Ooty, where she learned to read and write Tamil. She obtained her bachelor's degree specializing in Criminal Justice and Molecular Biology in California and obtained her Juris Doctorate law degree at New York Law School with focus in Intellectual Property, Criminal, Family, Matrimonial and Health Law.
She now works for the New York Legal Aid Society representing over 100 clients in exclusively civil litigation matters serving the underprivileged population of New York. To date she has successfully represented 65 clients.
From her early age Ms. Devi Alamelu Vairavan has been passionate about education and has actively contributed to the growth of the Alagappa Group of Educational Institutions. Her mission in life is to follow the footsteps of her father – Dr. Ramanathan Vairavan, her grandmother – Dr. Mrs. Umayal Ramanathan and her great-grandfather – Dr. R.M. Alagappa Chettiar by continuing to give back to society and broaden the spectrum of education offered to our community with emphasis on achieving academic excellence and offering opportunities for immediate employment.
Trustees
Mr.G.Naresh Kumar
Mr.Gokul Krishnan
Dr.JSN.Murthy